Preparing for mediation is a challenging task for a parent who is pro se (not represented by a lawyer). Here are four tips for the parent mediating custody, timesharing, and child support without a lawyer.
Resources for Mediating Child Custody Cases Pro Se.
You are not alone and you are not the first person to go through this process pro se. There are many resources to assist you.  Plan to spend a day reading, gathering records, and preparing for mediation.
– You may have in your community a "Self-Help" office at your local courthouse. If you can look online to your county's Clerk of Court and/or Court Administration website you may be able to search for their self-help office. Here, you can pick up a packet including the forms you will need, such as a Parenting Plan and Financial Affidavit. In some circuits, the Self-Help office provides a brief consult with a lawyer for a small fee.  The Department of Revenue also provides basic information about child support. See http://dor.myflorida.com/dor/childsupport/index.html
– While there are many sites online, non-attorney blogs, and books with "How To" advice, I cannot recommend that as a good way to learn the law in preparation for mediation. My advice would be instead to do a consultation with a local family law attorney. For no, or a small fee, you can learn the basics.
– I know that reading a statute can be confusing, but there is no substitute for it if you want to be prepared for mediation without your own lawyer. A good site for all Florida statutes is http://www.flsenate.gov/Laws/Statutes.  Grab a dictionary or keep your dictionary app open and read these:
– The law for a parenting plan (child custody) is at Section 61.13, Florida Statutes, http://www.flsenate.gov/Laws/Statutes/2016/61.13. This statute also includes a dizzying explanation of the requirements for a child support order to include health insurance, much of which does not apply to most cases unless you are involved with the Department of Revenue. Don't let that part of the statute prevent you from plowing ahead to the rest of it. The form for a parenting plan can be found at http://www.flcourts.org/resources-and-services/family-courts/family-law-self-help-information/family-law-forms.stml
– The law for child support is at Section 61.30, Florida Statutes, http://www.flsenate.gov/Laws/Statutes/2016/61.30. This statute includes the method to calculate the parties' incomes for child support. The form for a child support guidelines worksheet can be found at http://www.flcourts.org/core/fileparse.php/293/urlt/902e.pdf
– If you hope to have child support deducted from a parent's paycheck, the law for income deduction is at http://www.flsenate.gov/Laws/Statutes/2016/61.1301. It's a complex statute. Start by looking at the forms for income withholding, Forms 12.996 Forms A – D, at http://www.flcourts.org/resources-and-services/family-courts/family-law-self-help-information/family-law-forms.stml. By being familiar with the forms in advance, you will be certain to obtain the information needed for these forms at the mediation, or in advance.
Documents Helpful to Mediating Child Custody Cases Pro Se.
It may be helpful to bring certain documents to the mediation on child custody and support issues. You need documents for income and financial information, and you need documents related to timesharing issues.
– To determine the financial issues for child support, at a minimum bring: a current paystub, your most recent tax return including all attachments, and a completed, sworn, financial affidavit. A financial affidavit form that can be filled in online can be found at http://caseman.flcourts.org/forms/902c.aspx. Some might say that all the documents required by Mandatory Disclosure should be brought with you. You can get that list at http://www.flcourts.org/core/fileparse.php/293/urlt/932.pdf. Bring documents on your child's premium cost for health insurance (separate from your own cost) and dental and vision coverage. If your child has a chronic condition and you pay recurring consistent health care costs, bring documentary support for that. If extraordinary costs may be an issue, bring those documents, such as private school costs, tutoring, etc. Not everyone has an ongoing income or recent income history. You may need documents to determine an income to use for calculating child support but that is unique to each case. Sometimes information on your job search and average wages for the job you may get can be helpful.
– The questions that often come up with timesharing involve the child's school schedule. You can usually get a school calendar online. Other questions include the cost of child care and extracurricular activities. In some circumstances you may need your child's social security number. It's helpful to figure
out when your child will graduate from high school and whether that will be before or after he turns 18.  The child support depends on knowing how many overnights your child will be with you.  Counting those up in advance considering different time sharing possibilities is very helpful.  There are online parenting resources online to help with this task.
– Not for child support, but for other reasons you may need to know the specifics of your child's Pre-paid college contract or 529 plan, such as how ownership is designated and the costs of the contract. While it is not an element of child support, the cost of a college plan may be a point of negotiation, so bring information on it if you want to discuss college costs.
– If your child has been seeing a therapist or specialist for any reason, bring any reports or recommendations with you to the mediation. If you have a very difficult situation regarding parenting issues, then before mediation, consult with a mental health specialist experienced in these issues. Have an evaluation done in advance. Work with the other parent to have a neutral evaluation. If it is warranted in your case, have a social investigation done to give you the highest confidence in the recommendations for parental responsibility and timesharing.
Substance and Procedures of Mediation Pro Se.
Before coming to mediation find out your mediator's procedures. Many mediators will mail or email some information. Does your mediator have a program to calculate child support?  Some can do the child support calculations and create guidelines and some cannot.  Is there a separate room if you and your spouse need to be separated? Mediation often occur with the parties in separate rooms. Can you bring a friend, interpreter, accountant, or advisor? Generally, other people are not allowed, but interpreters and CPA's generally are allowed. Also, you can agree on having advisors present or on call. What is the minimum time for a mediation with this mediator? In general, two hours is the minimum professional mediators require. What forms of payment are accepted? While most will now accept credit or debit cards, some still require cash or checks. Does your mediator require pre-payment? Is there any agreement on one party paying more of the costs, or is it to be split? Most mediators specify that each party is responsible for one half of the payment. The mediator is not required to rely on your understanding that the other party will pay. You and your spouse's agreement as to who will pay does not bind the mediator usually. What is the mediator allowed to do, and not allowed to do? A mediator is not allowed to become your legal advisor or advocate. Some will not create the legal forms needed to finalize the case, some will. In addition to knowing about your particular mediator's procedures, it is good to read up on negotiation techniques. There are many books and articles about negotiating. One book I found helpful is "The Only Negotiation Book You'll Ever Need" by Angelique Pinet and Peter Sander (Adams Media, 2013). http://www.adamsmediastore.com/only-negotiation-book-youll-ever-need-u3954. Like any skill, negotiation is a subject of expertise you can learn.
Emotional Preparation for Mediating Child Custody Issues Pro Se.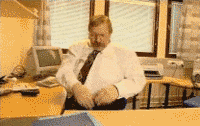 One thing that is very difficult to prepare for is the emotional stress of mediating the issues of child custody. Whether the mediation will fail or be successful has a lot to do with this emotional preparation. There are fine lines separating protection, advocacy, defense, realism, practicality, sadness, anger, hope, objectivity, selfishness, and generosity. All of these, and probably a dozen more, fit into a Venn diagram and somewhere where they all meet is the path to settlement. You know who it is your life who makes you stronger and brings out your best self. That is the person to lean on when preparing emotionally for mediation. If that is no one, then give yourself only positive self-talk and keep your own counsel. DO NOT look for support from people who will stoke your anger and small-mindedness. It is great to have those people who agree with you when you are venting your anger, frustration, and sadness, but those people will not serve you well in preparing for mediation. Download a relaxation app, do some meditation, get some exercise. Remind yourself what in life brings you joy and happiness and picture that as the reward for signing a settlement agreement. Eat breakfast, bring snacks (low blood sugar is a bad foundation for compromise).
For more information about Joy A. Bartmon, go to http://www.bartmonfamilylaw.com/about-joy-bartmon/