"You Cannot Bequeath Your Child" is the subtitle of this Blog post.
Divorced parents sometimes do not want their child's other parent to have sole custody of their children if they die. They want a grandparent or other relative to have, at least, joint custody with the other parent, if not sole custody. That issue has come up in my law practice a number
of times over the years. Simply put, the rule in Florida is that you can't bequeath your child. Your custodial rights are not property that can pass to another by Will. There is no document that you can create that will wipe out the other parent's right to sole custody should you die while your children are minors.
Is there any reason to hire a lawyer to create a legal document expressing your intentions for custody of your child upon your death where the other parent is not unfit? Yes, there is. For one, it may help to establish "standing" to bring a legal action, meaning the existence of a legal interest in the matter sufficient for the court to take jurisdiction. For another, it may help a court determine with whom to place a child if there are multiple choices.   Finally, the law may change someday.  You can be ahead of it.
In Florida, when you die, the other parent is the sole custodian. That right is entrenched in the law, in the Constitution, statutes, and case law.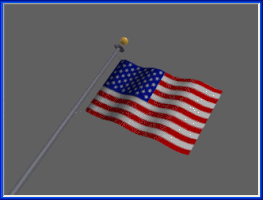 So, what are the exceptions? All limitations on a surviving parent's parental rights are based on one of two principles.
One principle underlying an exception to the rule that the survivor of two parents is the only person with parental rights, is when the surviving parent is unfit.
The second principle is that there is an exception when the surviving parent consents.
Unfitness is not something like being unable to hold a job, or being too religious, or using corporal punishment, or having a few beers after work, or being too strict, or being too disengaged, or traveling for work, or sending the child to boarding school. Unfitness may be found where the surviving parent has abused, neglected,
or abandoned the child or put this child at risk of abuse, neglect, or abandonment. Unfitness is not a test of the relative fitness between contestants. It does not matter that grandma would be a better parent. If the surviving parent is not unfit, then he or she is fit, and no one else can have equal or superior rights to the custody of the child.
Consent requires a written, signed, formal document. An email is not sufficient. A verbal promise is not sufficient. A dimestore form is not likely to be sufficient. This is one of those legal documents that should be done with the help of a lawyer.
There is a high legal burden of proof necessary to overcome the surviving parent's right to sole custody against all others. Without either a legal basis for finding unfitness, or consent from the surviving parent, there is no legal basis to limit or take away the sole custodial rights to the children of the surviving parent.
A further requirement is that the court must also determine that the particular non-parent custody arrangement is in the child's best interest.
There are different rights and procedures for a non-parent to have parental, custodial, visitation or other legal rights to a minor child upon the death of one parent, with a surviving parent. It is possible for a non-parent to establish visitation rights under limited circumstances. It is possible for a non-parent to establish joint custodial rights together with the surviving parent. It is possible for a non-parent to establish a guardianship. It is possible for a non-parent to terminate the parental rights of the surviving parent and adopt the child.
Depending on the type of action, you may need to be in the Juvenile Division, the Family Division, or the Probate Division of the Court to establish any kind of parental, custodial, or visitation right. Depending on what may apply, you could be using any of the following statutory chapters of the Florida Statutes; 39, 61, 63, 744, 751, and 752. While this may give the impression that there are multiple ways in any given case to establish parental rights in a non-parent, that would not be accurate. The circumstances are limited, the law favors the surviving parent, and the burden generally is on the party seeking to take rights from the surviving parent, even where the surviving parent may once have consented.
This can be a complex area of the law. Both for agreed upon, consensual custody issues, and for litigious and disputed cases
, establishing legal rights to your deceased child's child requires legal expertise, guidance, and counsel. Be sure to find a lawyer experienced in family law.  This is not a subject that should be handled by your personal injury or business attorney.
This blog article is based only on Florida law. Other states may have other laws.
Joy A. Bartmon is a Florida licensed attorney, a Florida Supreme Court Certified Family Law Mediator, a Florida Certified Family Guardian Ad Litem, and a trained Collaborative Family Law Attorney.  For more, go to www.BartmonFamilyLaw.com